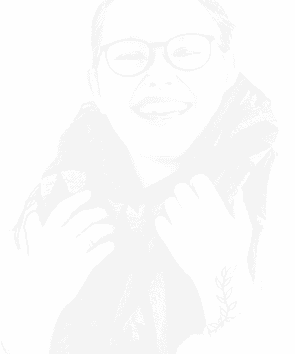 Call us for a free consultation!
You've got a lot to smile about.
Thanks to the latest advancement in braces technology, clear braces offer a less visible alternative to metal braces. They are just as effective as traditional braces, but made with clear brackets and minimal wires that adhere to the teeth. If you want a more discreet option, but aren't a candidate for Invisalign® treatment, clear braces are for you!
Our orthodontists use Damon™ System for our clear braces. Utilizing a patented slide mechanism to connect archwires, the Damon System allows your wires to move freely and uses gentle forces designed to protect the health of your teeth and gums while in treatment. 
While treatment times can vary, the Damon System has been proven to treat faster and require fewer appointments. Light force, high-technology, shape-memory wires move teeth more efficiently, reducing office visits and treatment times to help you better manage your busy schedule. Allowing you to have a healthy, beaming smile in less time and with greater comfort than with traditional metal braces.
How it works:
Personal Consultation

Treatment starts with a personal consultation where you will receive a smile scan using one of our state-of-the-art iTero Element® 3D imaging scanners or traditional impressions from a mold.

Treatment Options

With these images and molds, your doctor will walk you through your treatment options and precisely plot every tooth movement throughout the course of your treatment.

Treatment Plan

Once your needs have been considered, your orthodontist will present your customized treatment plan.

Begin Your Journey

Once your treatment plan has been finalized and agreed upon, your braces will be bonded and you begin your journey to a perfect smile!
Hygiene and Braces
At Westrock, we know that caring for your teeth can be a challenge when you have braces. Our team educates you on proper oral hygiene and possible dental issues that may arise.
No matter how much money and time you've already invested in your braces, proper oral care is still the key to walking away with a beautiful, healthy smile. Prioritizing your oral health and taking good care of your braces is essential for avoiding complications during your journey and increases the result of great looking teeth.
When Should I See An Orthodontist?
The American Association of Orthodontists recommends that a child's first evaluation for orthodontic care should happen no later than the age of seven or at the first sign of orthodontic problems. Not only does orthodontic treatment perfect beautiful smiles, it also helps boost confidence, improves oral health, and can serve as prevention for more serious future dental work for you or your child.
We've Got You Covered!
We understand that paying for treatment can be scary. At Uncommon, we offer flexible payment plans and convenient online services.